Episode 008 - The TxDOT Tyler District Podcast with Larry Krantz [26:23m]:
Play Now
|
Play in Popup
|
Download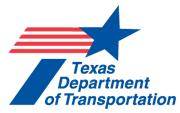 The Texas Department of Transportation Tyler District is the first DOT to produce a podcast (as far as I can find in podcast directories).
You can listen to the TxDOT podcast at: http://tylerpodcasts.tamu.edu/
Larry Krantz, the public information officer for the Tyler District, started using podcasts as another means to provide DOT information to the public.
I spoke with Larry about why and how they started using podcasts.
If you would like more information about the TxDOT podcast or how they produce it, you can contact Larry via email at: lkrantz@dot.state.tx.us.
As always, we appreciate hearing from you by email using the Contact Me button or by leaving a voice message on our comment line at 206-309-0845.
This podcast is licensed under a Creative Commons 2.5 license.
Thanks to Andre Louis for the music that is available at www.andrelouis.com.